Concrete Polishing, Repair -
Detroit / Southeast

, MI
Concrete Polishing, Cleaning, and Sealing
Many commercial properties are using polished concrete as an alternative to marble, granite, tile, linoleum, or coated concrete. With industrial design trends, polished concrete is even becoming a popular choice for residential flooring. In garages, basements, porches, warehouses, dealerships, manufacturing facilities, restaurants, retail spaces, schools, offices, and any other places polished concrete may be found, professional attention will be necessary time to time in order to maintain the cleanliness and a beautiful, inviting appearance of the floors.
Polished concrete is a beautiful, functional, low maintenance, high performance type of flooring that does not require topical coatings. Whether you have a new slab that needs its first polish or an existing concrete floor that has become dirty, dull, and damaged, Stone Restoration Services can provide the highest quality concrete polishing, cleaning, and sealing services available in the Southeast Michigan area and beyond.
Concrete Polishing
We provide a variety of polished concrete finishes, from a smooth glass-like finish that actually appears wet to a brilliant marble-like luster to a matte or semi gloss finish. The advantages of polished concrete include:
Long-lasting, economical flooring choice
Low maintenance – eliminates the need for stripping and reapplication of topical coatings or waxes
Strong, durable, and resistant to stains, abrasion, impacts, and other damage
Ecologically sound and environmentally friendly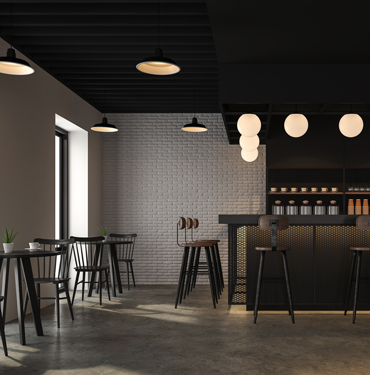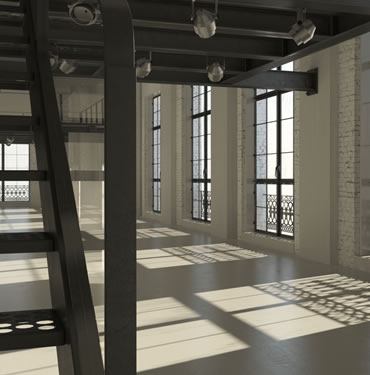 Concrete Cleaning and Sealing
Concrete is easier to keep clean with periodic professional deep cleaning services. Our professional deep cleaning services for concrete can achieve a level of clean simply not possible with regular cleaning methods or janitorial services. We use non-acidic cleaning solutions and highly effective methods to achieve fantastic results.
We may recommend an application of sealer following our cleaning or polishing services. Note that sealing is not the same as coating or waxing. Not all polished concrete needs to be sealed. Highly polished concrete may not even take an impregnating sealer. But, if sealing is recommended, know that it is an important but simple measure that can be taken to help inhibit staining.
Contact us for your polished concrete care and maintenance needs in
Detroit / Southeast

, MI
Is your polished concrete dull, scratched, or dirty? Does it have a coating or build up that is flaking, peeling, or acting like a dirt magnet? If you are in the Southeast Michigan area or any of the other areas we service, contact us online or call (248) 220.1672 for a free estimate. We look forward to hearing from you!