A Little Bit About Us...
Stone Restoration Services is the premier surface restoration and maintenance company serving residential and commercial clients throughout the Detroit metro / Southeast Michigan area, including Bloomfield Hills, West Bloomfield, Birmingham, Grosse Pointe, as well as the Northwest Ohio area. We also service clients in areas beyond this on a case by case basis.
We clean, polish, repair, restore and protect marble, granite and other natural stone, terrazzo, concrete, solid surface, and quartz. We also restore the finish on metal surfaces.
One underlying principle drives all of our work. Anything worth doing is worth doing right. Some contractors bid low and cut corners. We believe in fair and competitive prices for the highest quality workmanship. That's why we have happy clients and enjoy repeat business and referrals.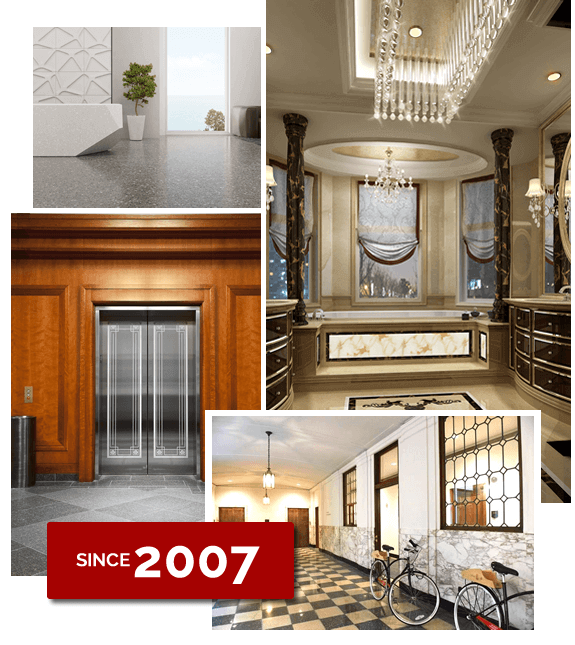 Subscribe To Our Newsletter For Occasional Updates
We promise not to inundate you with a lot of marketing junk, and we would never, ever sell your info. We would like, however, to send you special announcements, like when our digital magazine, Surface BUZZ, gets published. And you can always unsubscribe at any time.
What We Service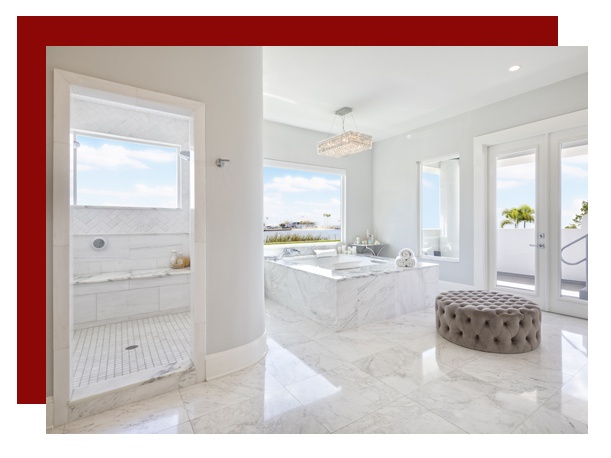 Restoring your stone surfaces to like new.
We are natural stone care experts. We know how to restore the elegance to your stone surfaces and keep them looking great.
Seal and protect from stains and etching.

Repairs. Cracks, chips even deep scratches can be repaired.

Change the finish from a high polish to a satin or honed finish, or vice versa.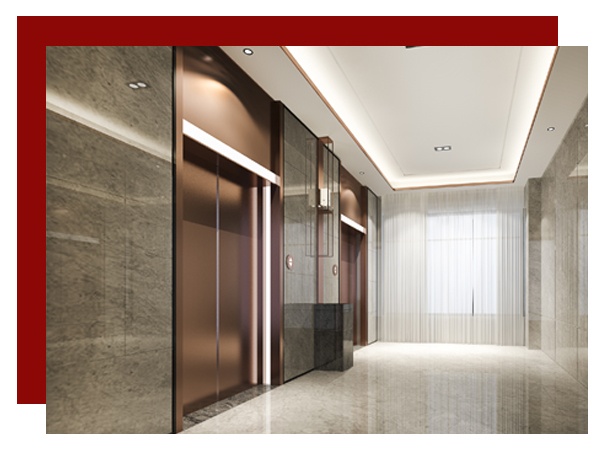 Expert restoration of architectural metals.
Our non-yellowing and UV stable coating protects against the elements and makes the surface a breeze to clean.
Aluminum, copper, brass, nickel, and galvanized surfaces.

Light poles, signs, window frames, railings, roofs and more.

Restoring the original color and shine and protecting so it will look great for years.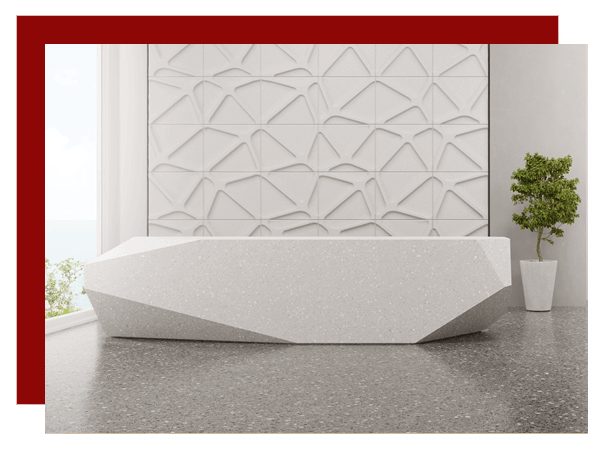 No need to perpetually strip and wax terrazzo.
Our natural polishing process eliminates the need to continually strip off old wax finishes and can actually reduce maintenance costs.
Stripping old, yellowed coatings and thick layers of wax buildup.

Repairing chips, cracks, and other damage.

Honing and polishing to a matte or gloss finish.
An array of polished concrete services.
Concrete polishing allows for the restoration of existing slabs and the improvement of new slabs. Polished concrete is superior in many ways to all other flooring.
Polished to a smooth glass-like finish, a matte finish, or semi gloss finish.

Professional deep cleaning services using non-acidic, highly-effective cleaning solutions and methods.

Porous concrete is susceptible to staining. Our concrete sealing services inhibit staining.
Even solid surface can be refurbished.
We repair and restore worn, damaged countertops, vanity tops, and more.
Avonite, Corian, EOS, Formica Solid Surface, LG Hi Macs, Wilsonart Gibraltar, and other solid surfaces.

Erasing localized damage, such as burns, scratches, chips, and gouges.

Polishing and buffing light scratching and dullness, restoring the beautiful, original finish.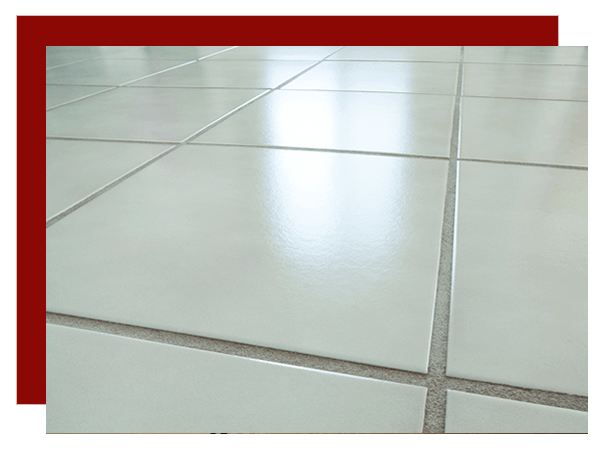 Your tile and grout... clean and pristine.
If your grout lines become soiled and stained, the whole floor looks aged and worn. We can make them look new again!
Deep cleaning restores a sanitary freshness.

Sealing or Color Sealing the grout lines keeps them looking great and makes follow up cleaning easier.

Changing the color of your grout, even from dark to light gives your floor a fresh, new look.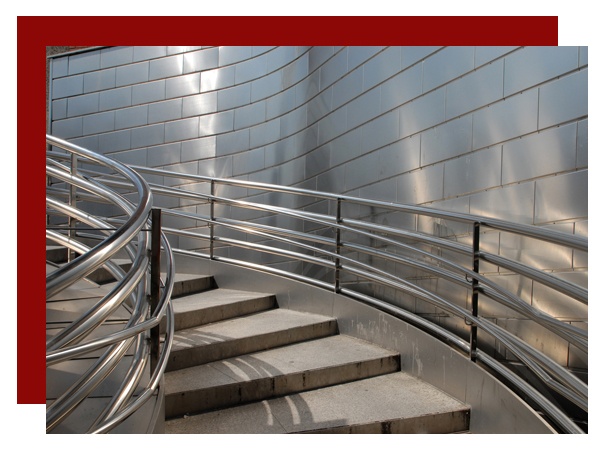 Stainless steel dramatically improved
Have your stainless steel surfaces lost the shine they once had? We refinish and repair stainless steel, restoring it to a like-new condition.
We service residential, commercial, and hospitality properties.

Appliances, elevators, escalators, counters, BBQ Grills, outdoor kitchens, sinks, handrails, pool fixtures, and more!

Stainless steel restoration is significantly less than the cost of replacement.
Stone
Architectural Metals
Terrazzo
Concrete
Solid Surface
Tile & Grout
Stainless Steel
Learn a Little More About What We Do
Take a moment to check out our digital brochure, an engaging, animated overview presentation of the services we offer.
Want to share our services with colleagues or friends and family? It's easy! Just open the brochure and then click on the share button at the bottom of the interface. There's another button that lets you download the brochure as a PDF, too.

See Our Work
Frequently Asked Questions
We do offer free estimates, as well as the option to send in photos of your damaged stone or metal for general pricing to see if the restoration would be within your budget.
We have a Stone and Tile Care Guide that you can download at no charge. You'll find it on our Caring For It page.
We are insured with a liability policy. For our specialized trade there is no licensing. However, we are professionally recognized and credentialed as follows:
Certified Surface Care PROS PRO Partner
Member of Safe and Compliant
Member of the Natural Stone Institute
Numerous Angie's List Super Service Awards
Houzz Specialty Contractor
Member of the National Tile Contractor's Association
Certified Installer of Adsil/MicroGuard and MORE Anti-Etch
Check out our online reviews and feel free to give us a call
(248) 220.1672
with any questions or concerns you might have.
Yes, we also serve Chicago, NW Ohio , and Indiana on a case by case basis. For more information, visit our Service Area page. Give us a call at (248) 220.1672 to discuss your specific needs and location.
We are not satisfied with our work until we know that you are. We will let you know exactly what kind of results you can expect, and then we will do what it takes to meet or exceed those expectations.
Stone Restoration Services has been restoring residential and commercial floors and surfaces since 2007.
Absolutely! Just visit our
Case Studies
gallery, where you will find before and after images of our work and compelling details about our processes. See for yourself the dramatic difference our services make.
Surface Experts
Standing By
Got a question? Want to discuss your floor and surface care needs? Our experts are here and prepared to answer any questions you may have.
Tips and Articles
Our Service Areas
BAY COUNTY MI – BAY CITY | INGHAM COUNTY MI – LANSING | KALAMAZOO COUNTY MI – KALAMAZOO | KENT COUNTY MI – GRAND RAPIDS | LIVINGSTON COUNTY MI – BRIGHTON | OAKLAND COUNTY MI – AUBURN HILLS, BERKLEY, BIRMINGHAM, BLOOMFIELD, BLOOMFIELD, BLOOKFIELD HILLS, CLARKSTON, CLAWSON, COMMERCE TOWNSHIP, DAVISBURG, DRAYTON PLAINS, FARMINGTON, FARMINGTON HILLS, FERNDALE, FRANKLIN, HAZEL PARK, HIGHLAND, HUNTINGTON, WOOD, KEEGO HARBOR, LAKE ORION, LAKEVILLE, LEONARD, MADISON HEIGHTS, MILLFORD, NEWHUDSON, NORTHVILLE, NOVI, OAK PARK, OAKLAND TOWNSHIP, ORTONVILLE, OXFORD, PLEASANT RIDGE, PONTIAC, ROCHESTER HILLS, ROYAL OAK, SOUTH LYON, SOUTHFIELD, TROY, UNION LAKE, WALLED LAKE, WATERFORD, WEST BLOOMFIELD, WHITE LAKE, WIXOM | MACOMB COUNTY MI – CENTER LINE, CLINTON TOWNSHIP, ROSEVILLE, SHELBY TOWNSHIP, ST. CLAIR SHORES, STERLING HEIGHTS, UTICA, WARREN | WASHTENAW COUNTY MI – ANN ARBOR | WAYNE COUNTY MI – DETROIT, GROSSE POINTE, NORTHVILLE, PLYMOUTH | LUCAS COUNTY OH – MAUMEE, OREGON, SYLVANIA,
TOLEDO, WATERVILLE
We are based in Troy MI and service the Detroit / S.E. Michigan area, but often work outside of our area on more substantial projects.