Conservation. Restoration. Preservation.
We are floor and surface care experts.
We specialize in the conservation, restoration, and preservation of stone, tile, terrazzo, concrete, solid surface, and architectural metals. What does that mean? It means we know what it takes to make your fine surfaces look great and keep them looking that way.
The way your surfaces look is important to you and your environment. Beautiful surfaces reflect well on you. But with our expert services, we can not only make them beautiful, we offer treatments to maximize their functionality and life.
You will find that we are fiercely dedicated to excellence and have earned quite a reputation throughout the Detroit and S.E. Michigan area for both residential and commercial clients. Take a moment to check out our reviews, and visit our case studies to learn more about the kinds of results you can expect when working with SRS.
Contact us to discuss your needs or to schedule an estimate. Your surfaces will be beautiful in no time!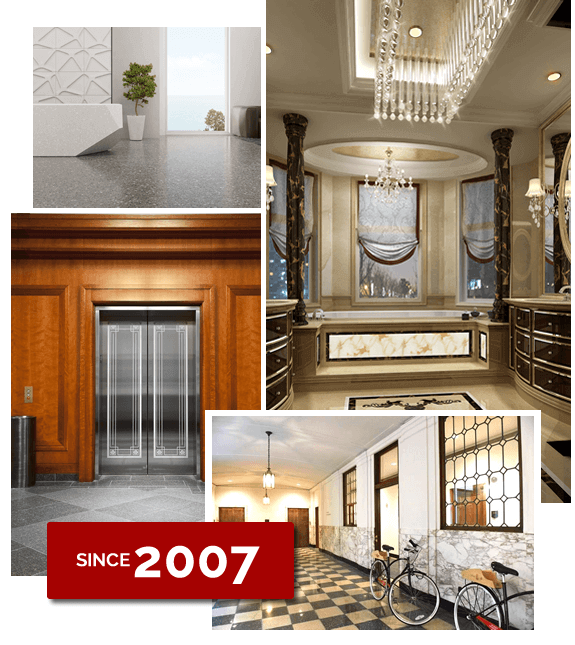 Surface Experts Standing By
Got a question? Want to discuss your floor and surface care needs? Our experts are here and prepared to answer any questions you may have.
We treat our clients and their property with care and respect. We know that your time is valuable; therefore we make a point of being on time for our appointments. 
We will never underbid and cut corners or overbid and pad our pockets. With SRS Detroit, you can always count on a fair and honest, competitively priced estimate for the highest quality craftsmanship.
We want to help you keep it looking its very best all the time, so we make it a point to leave you with our professional recommendations for care and maintenance instructions and cleaning products.
Friendly technicians and the results we promise every time. We won't be satisfied until you are and we'll put it in writing. This is just another reason people choose SRS.