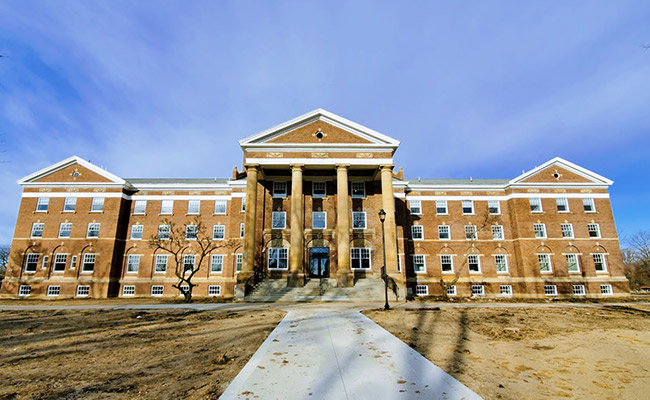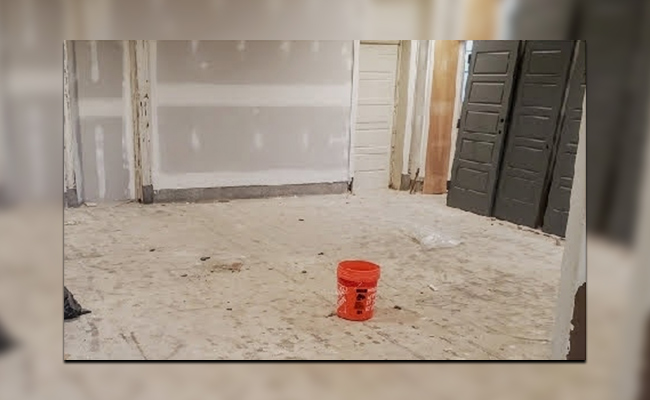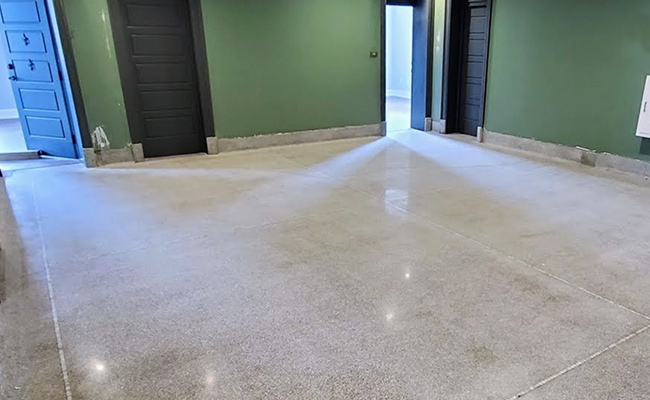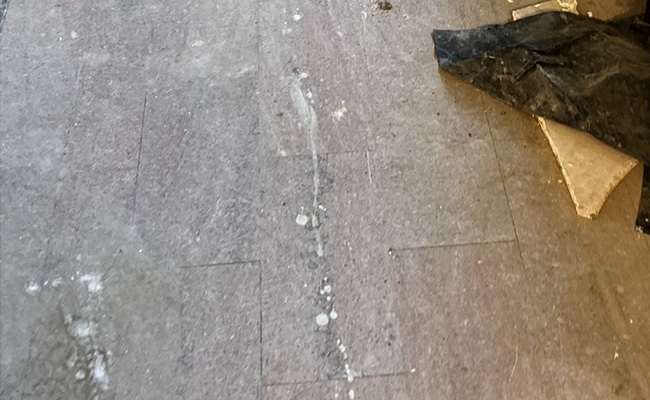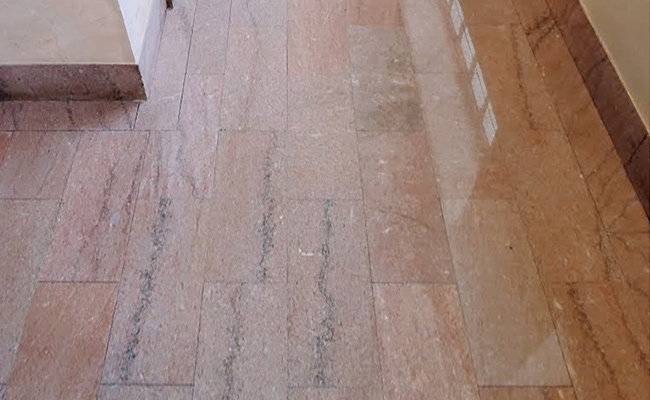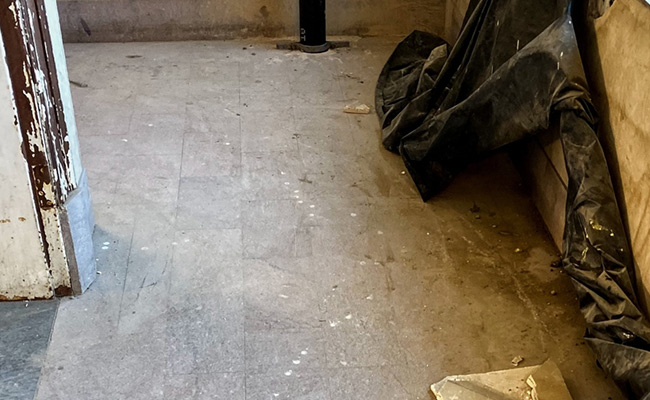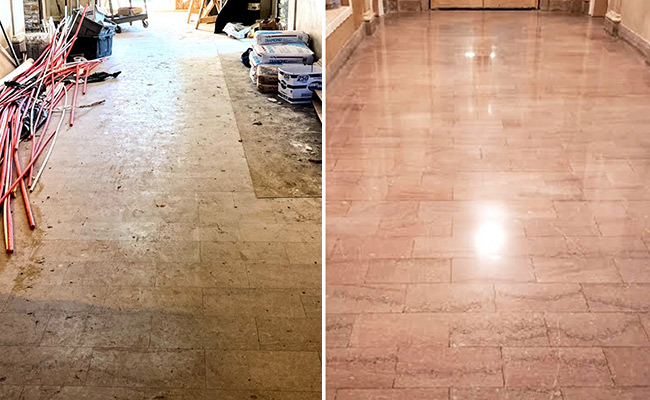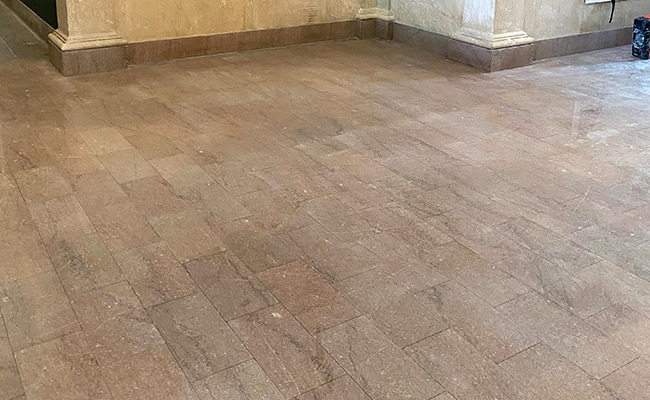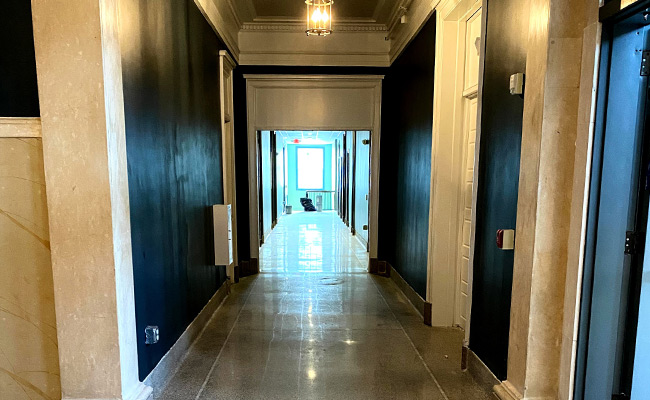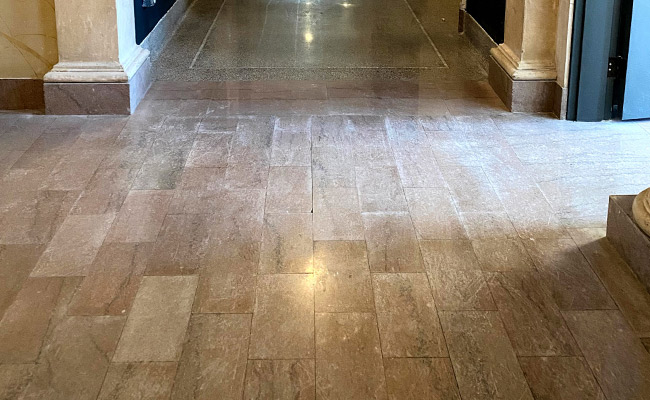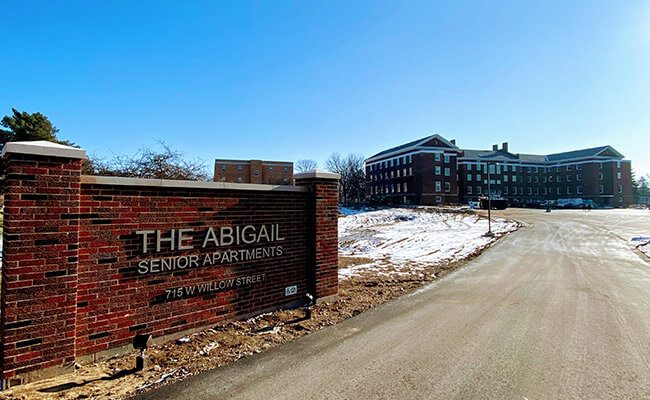 Terrazzo and Marble Floors Were In Poor Condition
The property manager for Abigail Senior Apartments in Lansing, Michigan contacted us because the terrazzo and Tennessee Pink Marble floors in the facility were really showing their age. There were scratches, embedded dirt, etch damage, and the finish had basically been completely worn to a dull, uninviting appearance.
A Little Bit of History…
At Stone Restoration Services, we like to take the time to understand the history behind the stone in old buildings. This property began as the home for the Michigan Female College. State colleges began accepting women in 1869, so the space was renovated, and in 1880 it became the second campus for the Michigan School of the Blind. This campus housed notable alumni, such as Stevie Wonder.
In 1910 the school required more space. "Old Main," also referred to as "The Abigail," was constructed in 1915. Older buildings on the property have since been demolished, but "The Abigail" still stands as the oldest structure on campus. This three-story, Neoclassical, brick and limestone structure has withstood the test of time.
Our Terrazzo and Marble Restoration Process
When we were tasked with restoring 100 year old marble and terrazzo floors, we first consulted with the property manager to ensure our work would preserve the historic stone but still compliment the modern renovations. Our restoration processes were the same for both the terrazzo and the marble.
To eliminate the scratches, embedded dirt and grime, etch damage, and other surface damage, we diamond honed the floors. Then, we continue to hone and polish, using progressively finer grits to restored the reflective finish.
Plinth Restoration
In some places, the plinths (slab-like structures at the base of the walls) were damaged. We filled in the missing areas with epoxy and aggregates to match the existing terrazzo and then used a hand tool to hone and polish. Our precision repairs were so good, one would have to examine the plinths on their hands and knees to identify the repaired areas.
The property manager was very pleased with our work.
To learn more, visit our Marble and Terrazzo Service pages.
---
If your terrazzo or marble floors need to be repaired, stripped, honed, polished, and sealed, contact us online or call (248) 220-1672 today to schedule residential or commercial restoration services. We provide terrazzo polishing services in Detroit and the surrounding areas.