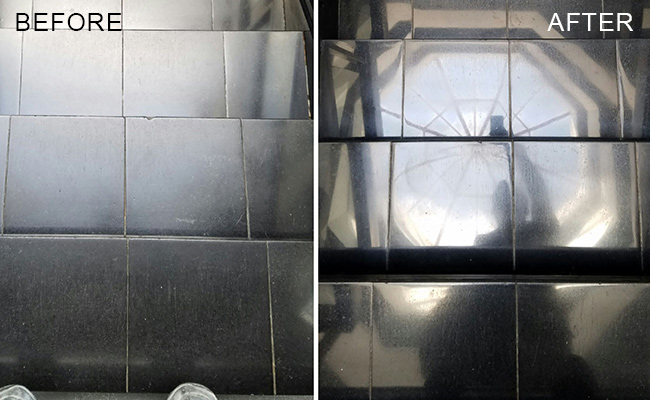 Wear and Tear Apparent On Granite Steps
The granite steps in this Ann Arbor, MI commercial office building were subject to heavy traffic and use. See for yourself in the BEFORE images how scratched, scuffed, and dull-looking the stone was.
Wear and Tear Erased and Granite Refinished!
First, we protected the surrounding areas. Then we honed the granite to remove the surface damage. Finally, we polished the granite to achieve the gorgeous, reflective finish you see in the AFTER images.
Visit our Granite Services page to learn more about professional granite restoration services.
---
If your granite floors, countertops, walls, showers, or other surfaces need to be repaired, rehoned, or repolished, contact us online or call (248) 220-1672 today to schedule residential or commercial granite restoration services. We provide granite services in Ann Arbor, MI, Detroit, MI, and the surrounding areas.