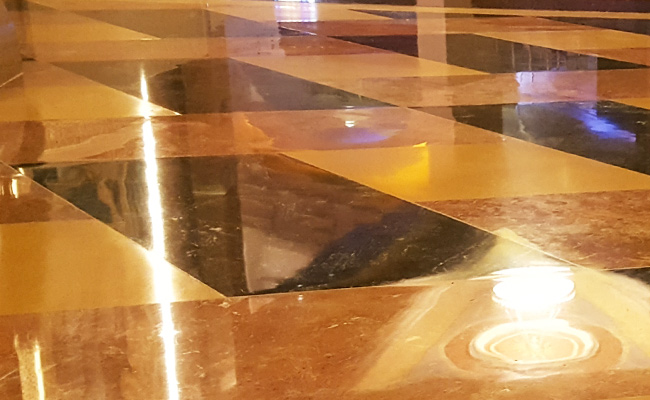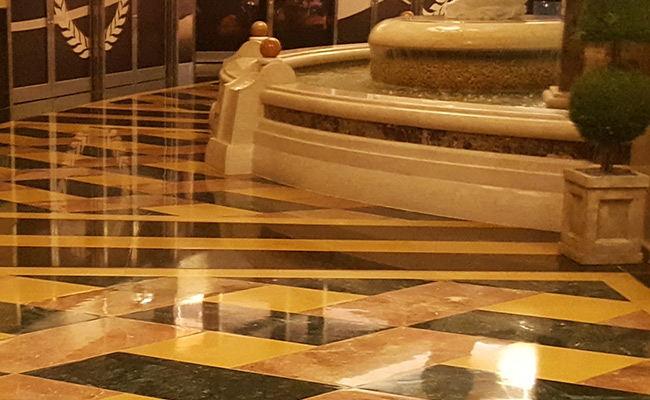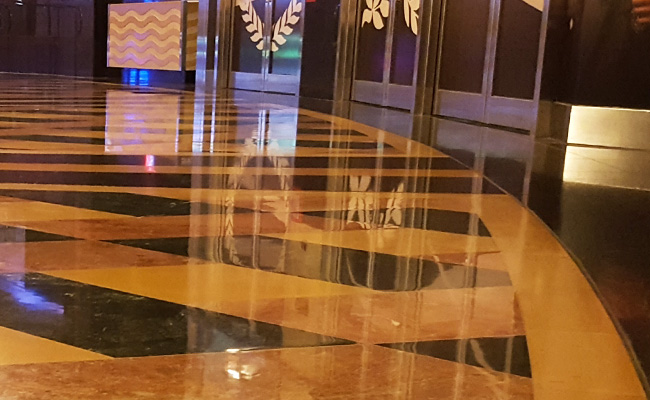 Dull, Hazy-Looking Marble and Limestone
In a luxury Windsor, Ontario casino, the marble and limestone floor desperately needed to be refinished and restored due to heavy wear and lots of foot traffic. The timeless beauty of the marble and limestone had faded and the floor was not leaving the kind of impression on guests that the casino owners wanted.
Marble and Limestone Refinished
First, we used special masking tape that leaves no residue to affix sheets of plastic on the floors and walls surrounding our work area. Then we set to work, giving this floor an aggressive honing to virtually erase the wear and remove the thousands of tiny scratches that create unsightly traffic patterns. Then, we polished the marble to the elegant finish you see in these images.
Due to the heavy traffic in this facility, ongoing maintenance will be required to keep this floor looking like new.
Watch our short video on our Marble Services page to learn more about professional marble restoration services.
---
For a FREE estimate, contact us online or call (248) 220-1672 today. We provide a wide array of natural stone services, including marble polishing in Windsor, Ontario, and beyond.