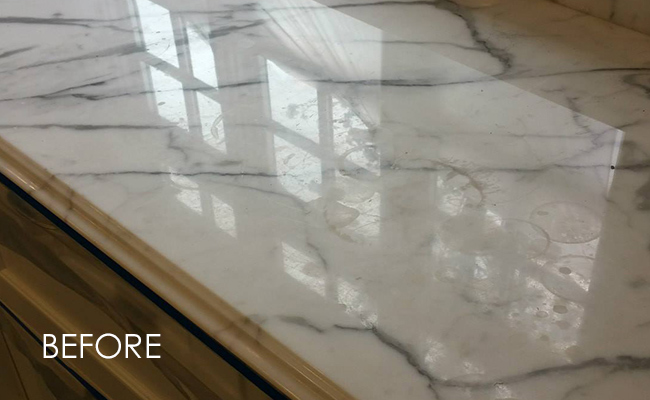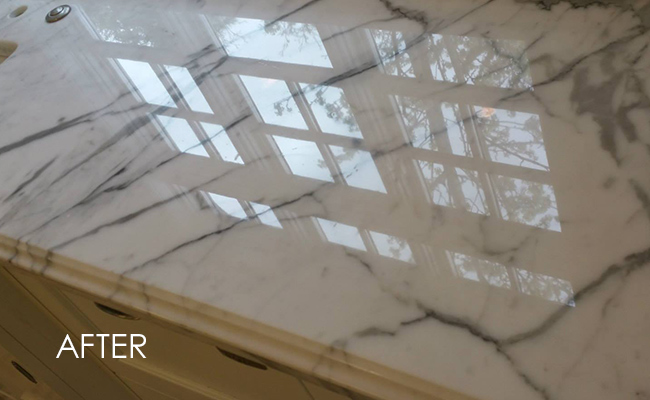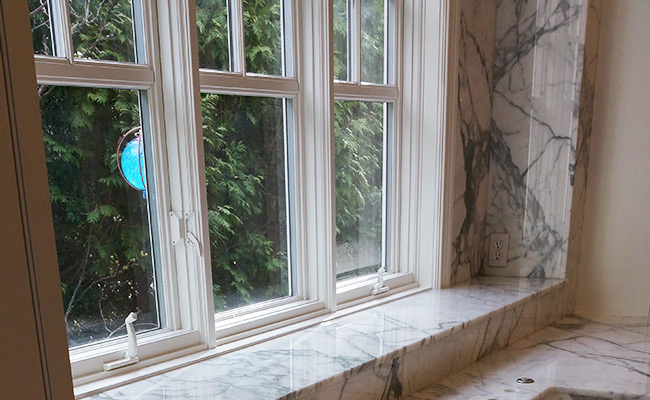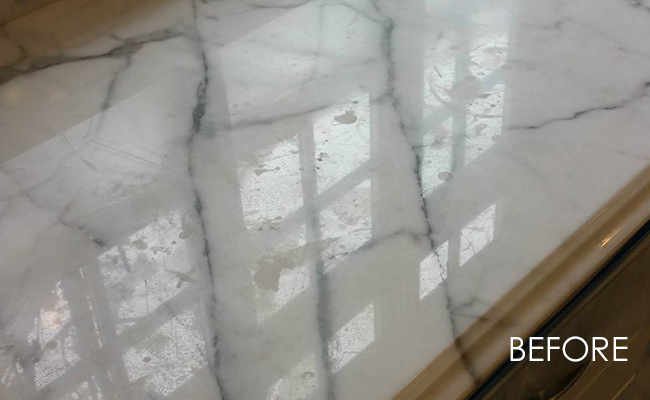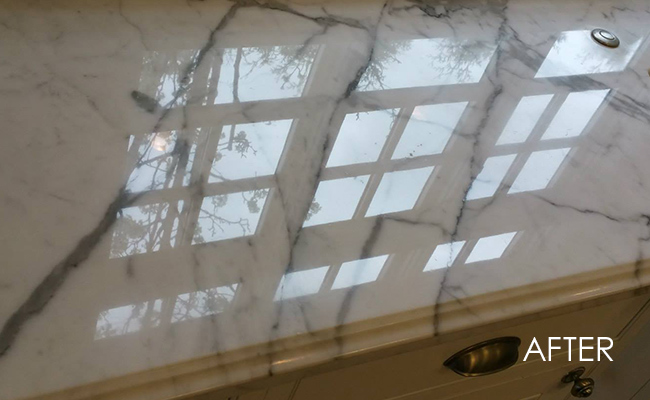 Marble Window Casement and Countertop Damage
This beautiful, high-end marble window casement in the home of a Northville, MI customer had been damaged by etches and stains. The countertop was in similar condition, as well.
Marble Honed, Polished, and Sealed
Stone Restoration Services of Detroit technicians examined the damage and prepared a plan to restore the sill to its original appearance. The homeowners removed the faucets before we arrived, which helped make it easier to navigate the tight spaces around the window casement, sill, and countertop. We took our time to properly hone the marble, and then polish and re-seal. The results were impressive, as you can see in the images.
To learn more about marble restoration, watch our short video on our Marble Services page.
---
We provide marble countertop, floor and window sill cleaning and honing services in Northville, MI and throughout the Detroit area. Contact us online or call (248) 220-1672 today for a FREE estimate.