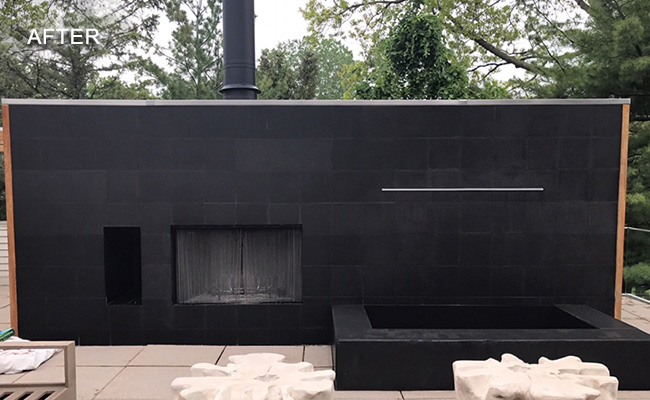 Problem: Mineral Deposits and Other Signs of Wear
Like any other ordinary day, we received a call requesting a FREE estimate for natural stone polishing services in Bloomfield Hill, MI. But this call was a bit different, because the client was requesting our restoration services for a gorgeous, monolithic granite fountain with a fire feature. Exposed to the elements for years without professional attention, this fountain had mineral deposits and an overall dull appearance.
Solution: Granite Diamond-Honed and Polished
We deep cleaned and restored the elegance to this signature piece through a process called diamond honing that removes a super thin upper layer of the stone to reveal the brand new stone underneath. Once the mineral deposits and all the signs of wear were erased, we gave this granite the beautiful polish you see in the AFTER image. Our client was very pleased with the outcome.
To learn more, visit our Granite Services page.
---
If your granite needs to be repaired, honed, polished, or sealed, contact us online or call (248) 220-1672 today for a FREE estimate on residential or commercial restoration services. We provide granite polishing services in Bloomfield Hills, MI, Detroit, MI, and the surrounding areas.