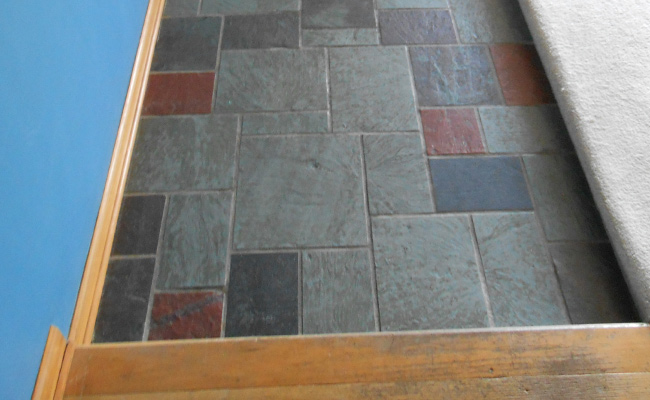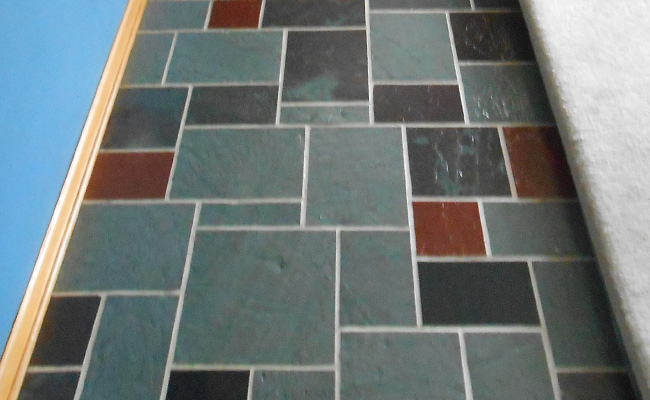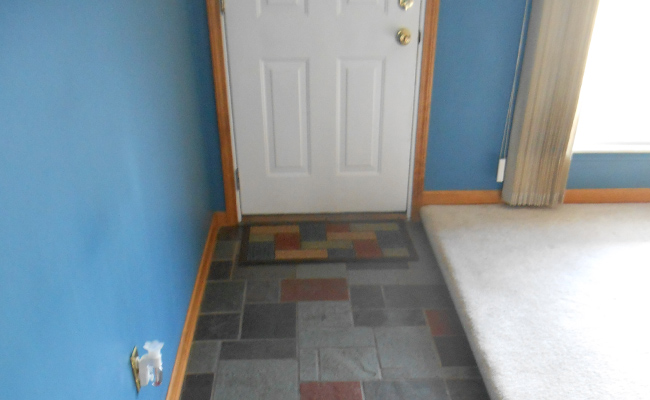 Lackluster Slate and Dark Grout Lines
Our client's home in West Bloomfield, Michigan had a gorgeous slate entrance. Unfortunately time and use had taken a toll on this high traffic area. The slate tiles had a very dull appearance and although the area was regularly swept and mopped, the grout lines always looked dark and dirty.
Slate Sanitizing and Grout Color Sealing
First, we masked and protected the walls, door, and carpet surrounding our work area. Then, we deep cleaned the floor to completely remove old coatings. Then we sanitized the slate and grout with our commercial hot water extraction process, flushing out dirt and grime trapped in the textured surface of the tile and the tiny pores of the grout. Our final step was to color seal the grout lines with a natural impregnating sealer, filling in the tiny pores to prevent new contaminants from being deposited there.
Our client was amazed at the results we were able to achieve. To learn more, visit our Slate Services page.
---
If you live in West Bloomfield, MI or the Detroit area and your slate floor needs some attention, contact us online or call (248) 220-1672 today for a free estimate. We also provide services for slate walls, showers, or other surfaces that need to be restored.