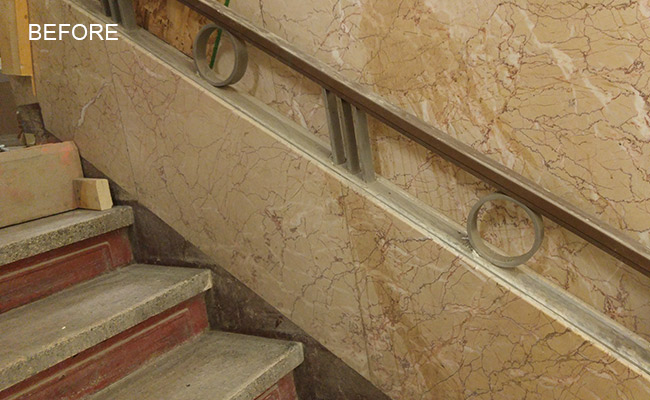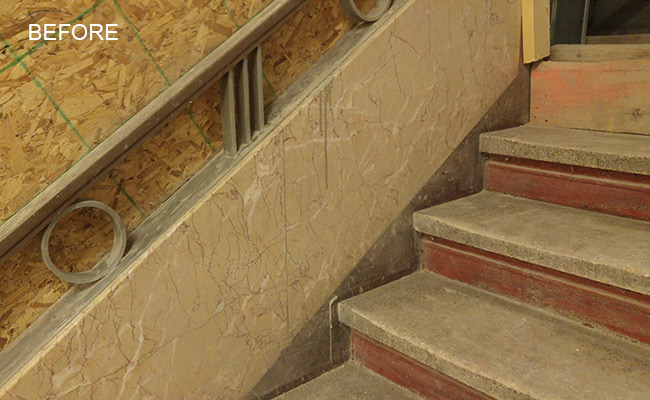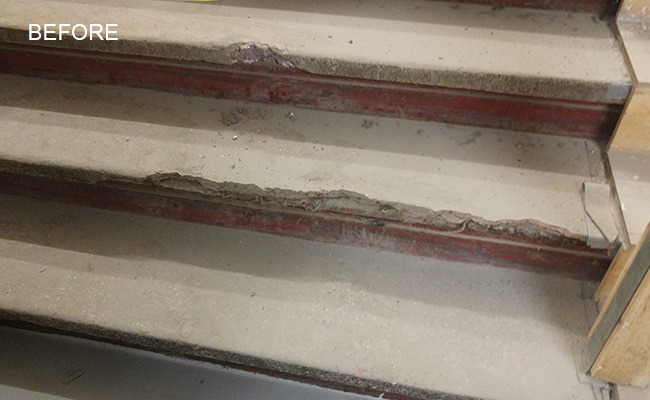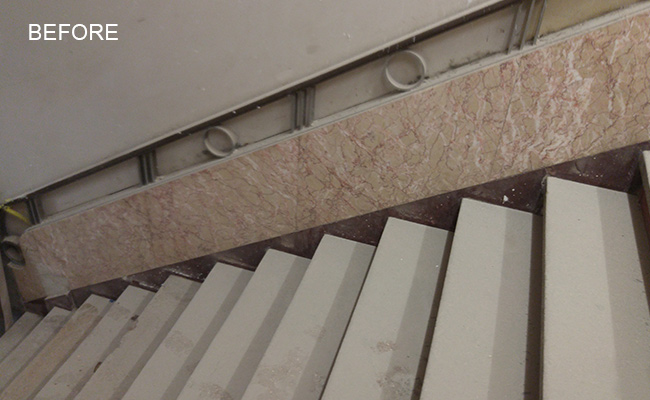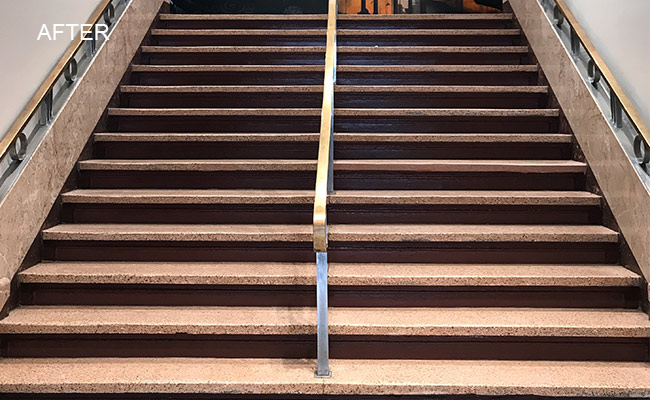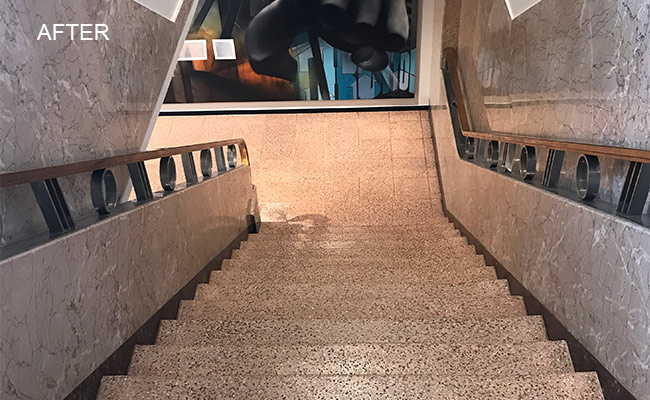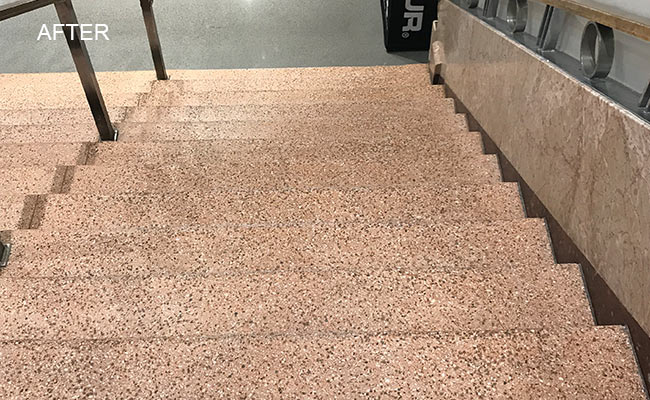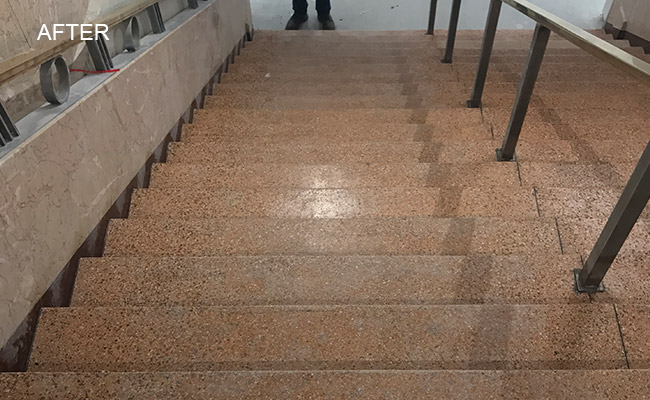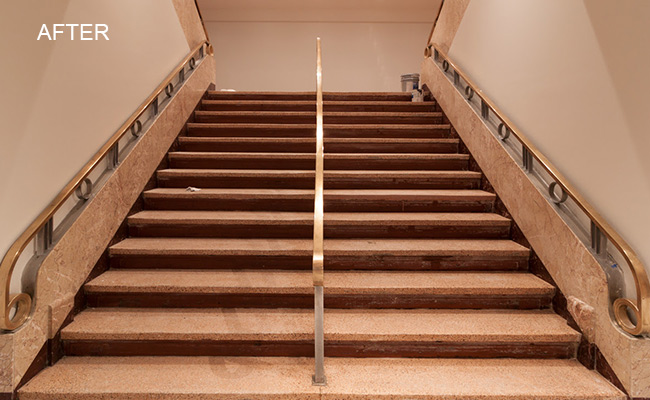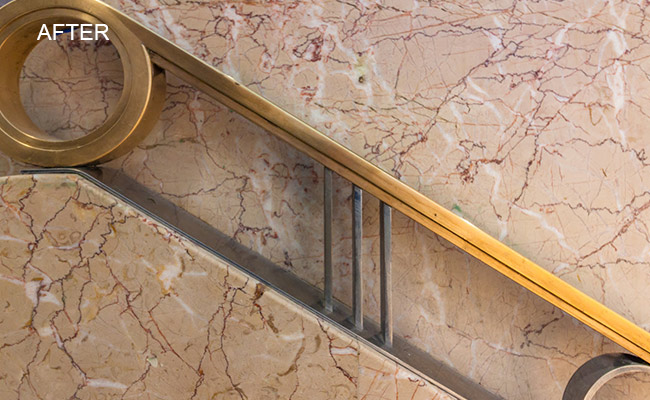 Damaged Terrazzo Stairway
Under Armour is a well-known athletic performance apparel company with a store in Detroit, MI. The stairway in the store had discolorations on the walls and damaged stairs.
Terrazzo Repaired Honed, and Sealed
First, we built forms for the areas where terrazzo was missing. Then, we created a close-matching terrazzo mix using a cementitious binder and aggregates (small bits of stone), filled the forms, and allowed ample dry time. Finally, we refinished to a high hone finish and applied a penetrating sealer to inhibit staining.
Finishing Touches
We also diamond honed the marble walls and cleaned the hand rails, dramatically improving the look of this entire stairway.
Watch our short video on our Terrazzo Services page to learn more about professional terrazzo restoration services.
---
If your terrazzo floors or marble walls need to be cleaned, repaired, stripped, honed, and sealed, contact us online or call (248) 220-1672 today to schedule residential or commercial terrazzo restoration services. We provide terrazzo polishing services in Detroit and the surrounding areas.