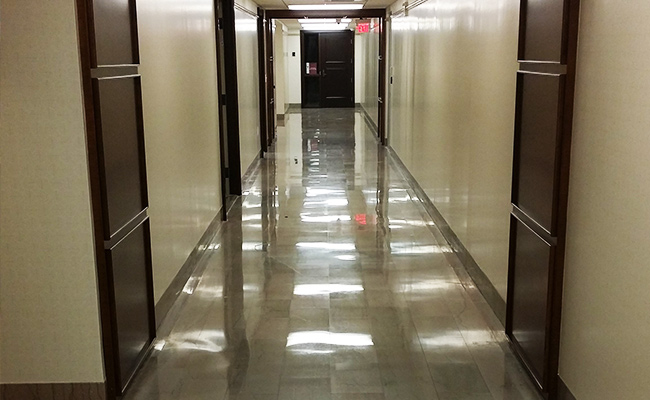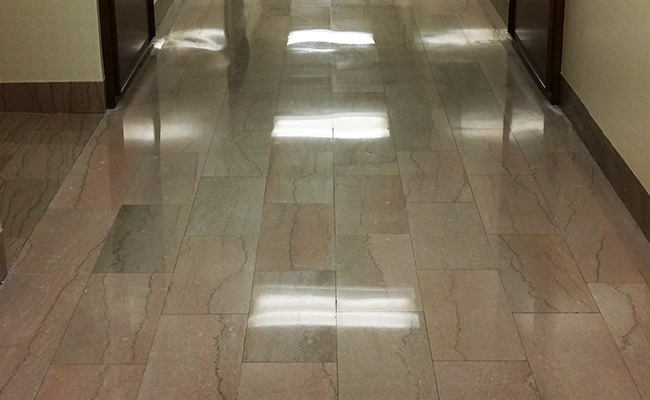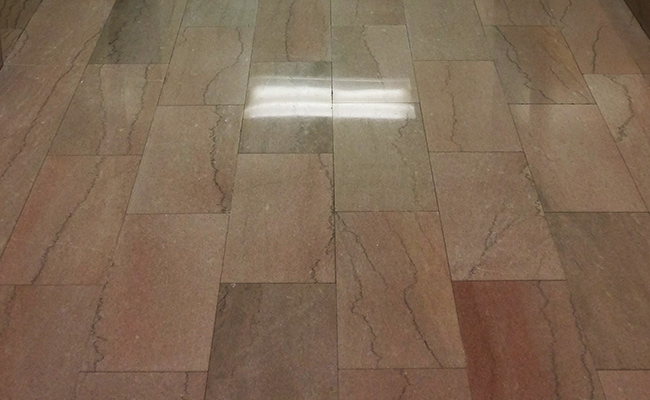 The Problem
These marble floors, the focal point of this Detroit office space, were giving employees and customers the wrong impression about the professionalism of the companies with offices there. With heavy foot traffic, the timeless beauty of the marble had become diminished. The stone was scuffed and traffic patterns were apparent.
Our Solution
At Stone Restoration Services of Detroit, we always accommodate our customer's schedules. That's why we arrived after hours to begin masking and protecting surrounding areas. Our technicians then honed the floor to virtually erase all scratches and surface damage. The professional marble floor polishing process created the glass-like quality you see in these images.
The property manager opted to not seal the floors, but instead established a recurring maintenance schedule with us. Now the floors will always look great in this office space.
Watch our short video on our Marble Services page , to learn more about marble restoration services.
---
If your business is in the Detroit area and your marble vanity top, countertop, or other surface has become etched, or your marble floors need to be repaired or refinished, contact us online or call (248) 220-1672 to discuss your options. The appearance of your business makes an impression on customers and clients. Let us help you make a strong, positive impression.