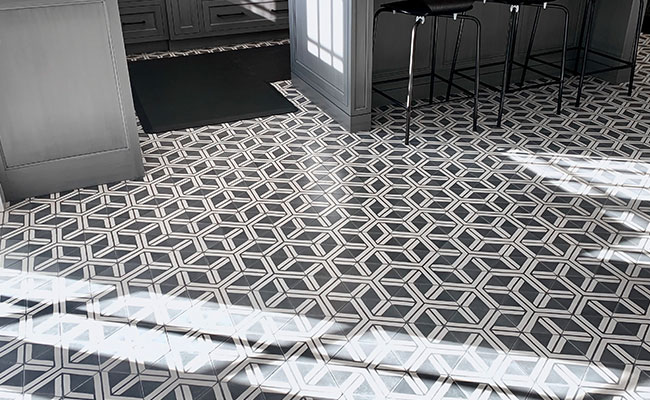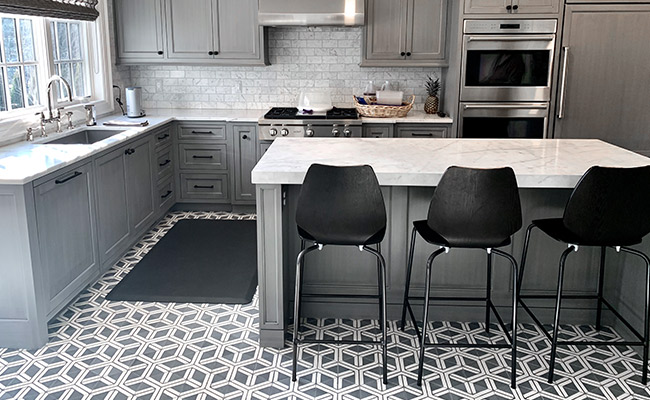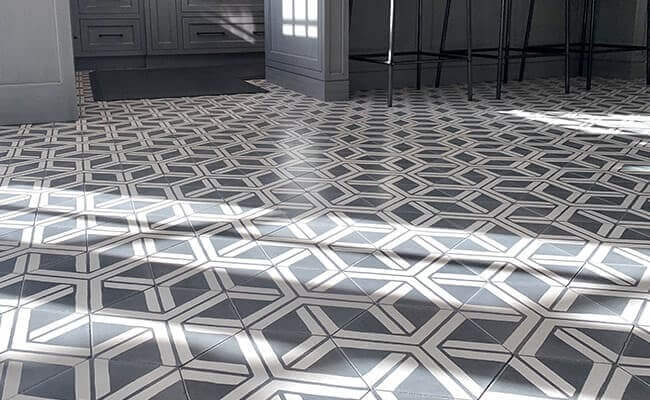 Faded and Yellowed Concrete Tile Floor
Birmingham, Michigan homeowners loved their unique matte finish concrete tile floor, but they were perplexed by what to do when, after time and use, the flooring became faded and started trapping dirt and oils. The floor was originally a matte finish, that is, a finish with little to no shine, but as this finish wore off, the accumulation of dirt and oil created a yellowing problem on the tiles.
Our Concrete Refinishing Process
Our trained technicians removed the chairs and other items, masked and protected cabinets, floors, and walls surrounding our work area, and then set to work on a complete floor restoration. We first deep cleaned using a commercial hot water extraction system to remove the excess sealer. Then, we used a floor machine with specific tooling designed for concrete tile floors. Lastly, we applied a matte finish topical concrete sealer.
The homeowners could not believe the difference our professional concrete services made for their kitchen floor. We resolved the problems and helped the homeowners once again fall in love with their custom concrete flooring.
To learn more, visit our Concrete Services page.
---
If your concrete floors need to be cleaned and sealed, contact us online or call (248) 220-1672 today to schedule residential or commercial concrete refinishing services. We provide concrete restoration services in Birmingham, MI and the surrounding areas.