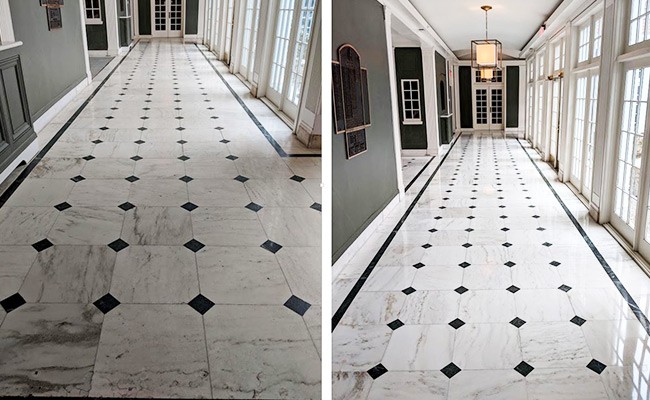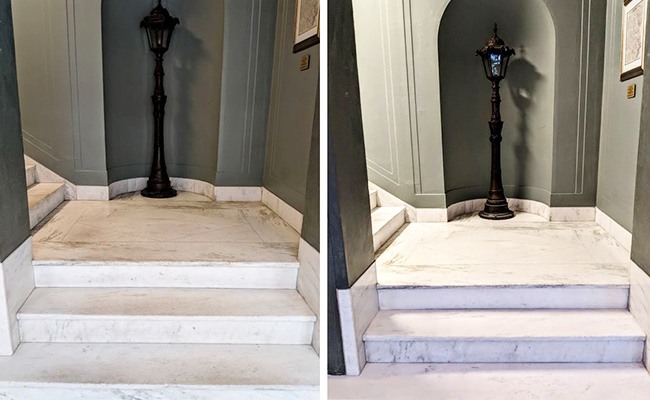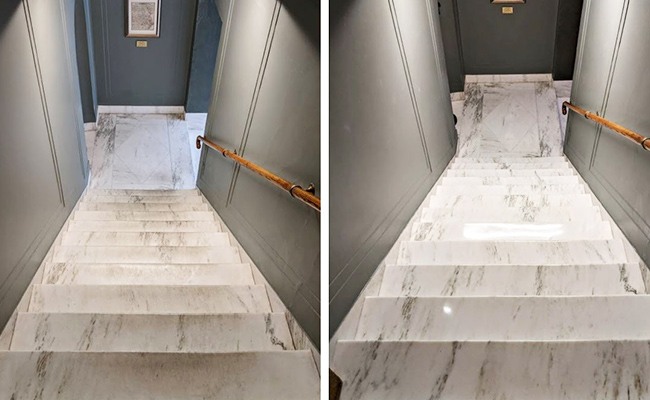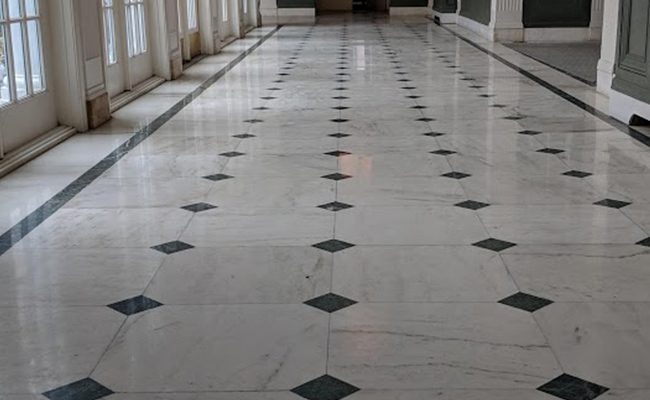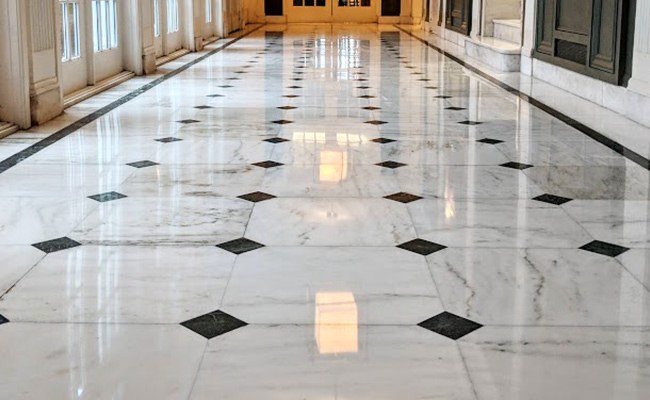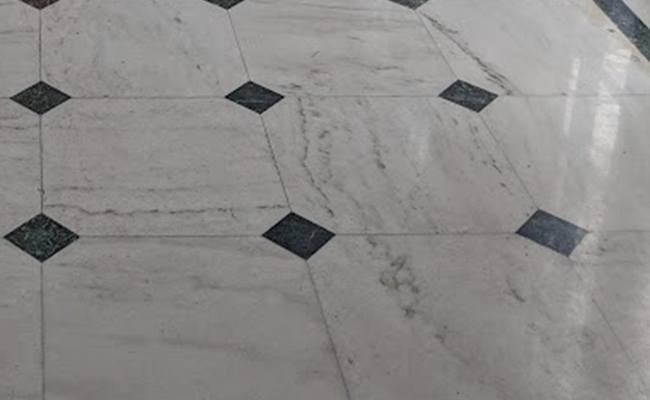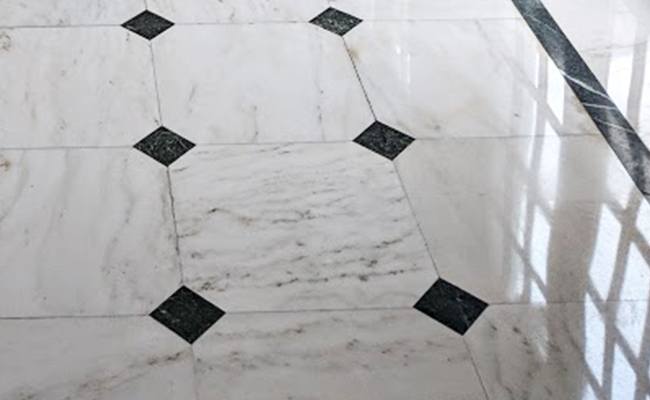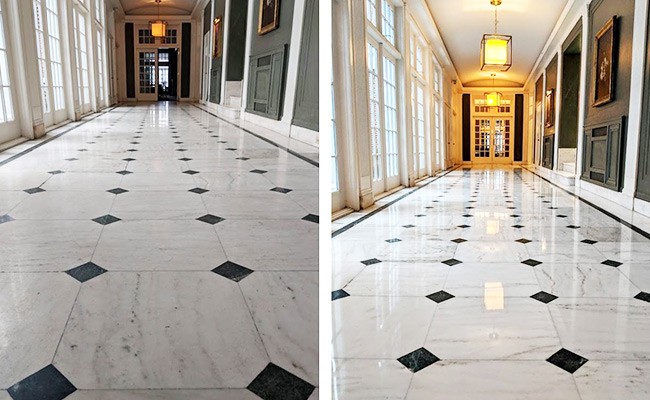 Scratched, Dull Marble Hallway and Stairway
The marble floors connecting the spacious rooms throughout The Detroit Golf Club are over a century old. Unlike many other types of flooring, natural stone can be restored to a pristine, like-new condition. The property manager contacted us after noticing the high-traffic areas, such as the hallway and stairway, were in poor condition. Layer upon layer of old wax coatings covered the surface. The coatings were embedded with dirt and covered in stains and scratches. The finish was dull and discolored.
Marble Restored and Sealed
To bring back the clarity and shine to these marble floors, we used an advanced diamond-honing process. We began with diamond-grinding to remove all the coatings that had been previously applied to the marble surface. Then, we used progressively finer grits to hone and polish the floor, restoring the marble to a glass-like finish.
One clear advantage of our restoration process over those commonly used by janitorial and cleaning services is that we eliminate the need for continuous stripping and rewaxing. Traditional marble and other natural stone restoration processes achieve a beautiful, lasting natural polish.
Our final step was to seal the marble to inhibit moisture absorption and staining.
The property manager was amazed at the difference our marble restoration services made.
To learn more, visit our Marble Service page.
---
If you are looking for marble floor polishing, stripping, honing and sealing services, contact us online or call (248) 220-1672 today to schedule services. We provide marble polishing services in Detroit and Southeast Michigan areas.