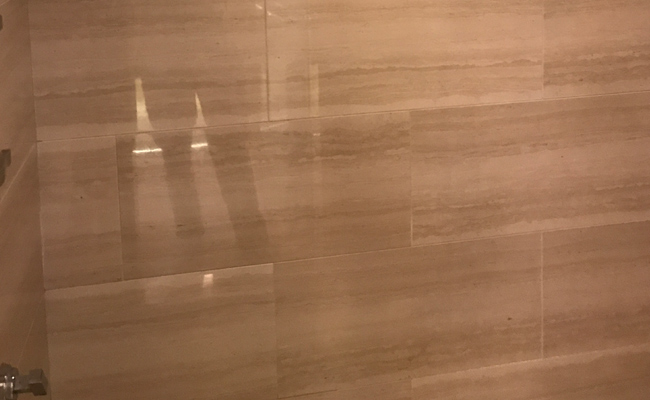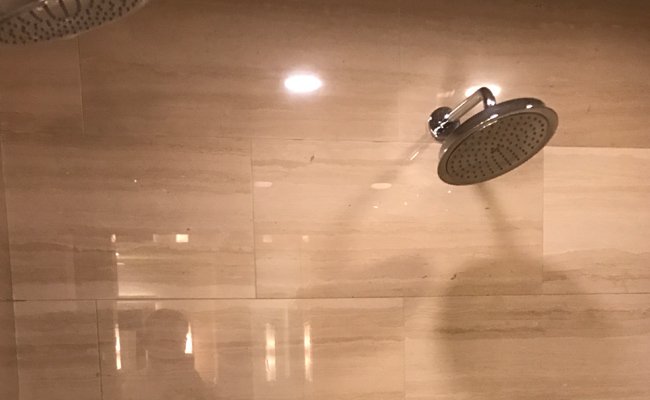 "Dirty" Marble Needed More Than Cleaning
Clients in Birmingham, MI called us to schedule professional marble cleaning services, because their shower looked dirty. Upon inspection, we saw that the high-end marble finish had lost its clarity and shine over the course of time. When marble becomes dull and scratched, it gets a "dirty" appearance. However, restoring the shine involves more than just marble cleaning.
Marble Cleaned, Honed, Polished, and Sealed!
First, we prepared the work area by masking and protecting the surrounding floors and cabinets. Then, we used a traditional mechanical diamond honing process to remove a fine upper layer of the stone — virtually erasing scratches and surface damage and scrubbing away any embedded contaminants. We also cleaned the grout lines. Finally, we polished the marble to the stunning factory finish you see in these images and sealed it to inhibit staining.
Watch our short video on our Marble Services page to learn more about professional marble restoration services.
---
For a free estimate on marble cleaning in Birmingham, MI, contact us online or call (248) 220-1672. We also provide marble polishing and other natural stone services in Detroit and the surrounding areas.