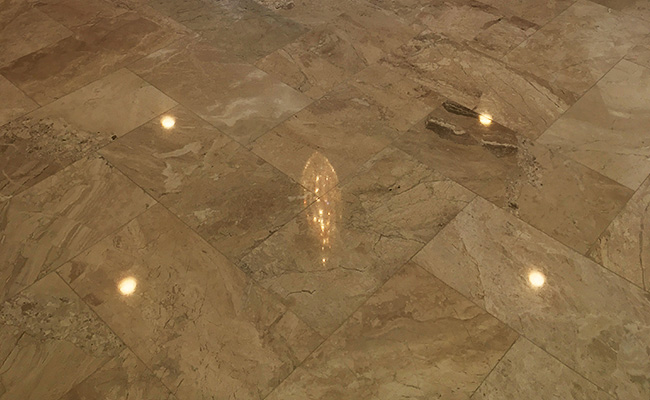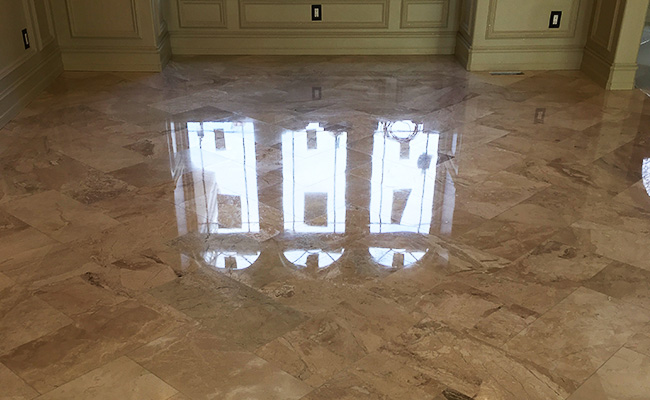 Reflective Quality of Marble Floor Diminished
Homeowners in Ann Arbor, MI were able see their reflection in this beautiful marble floor when they first moved into their home. But over time and despite all their cleaning efforts, the floor lost its sheen.
We Restored the Polish and Shine
The Stone Restoration Services technicians masked and protected surrounding areas and used professional equipment specially made for natural stone floors to safely clean the grout, remove scratches and dirt from foot traffic, and quickly hone and polish it back to its beautiful, glossy appearance.
Notice in the images how our marble floor polishing services restore the clarity to the surface of the marble, evidenced by the mirror-like reflection of natural light from the windows and the overhead lights.
To learn more about marble restoration, watch our short video on our Marble Services page.
---
If you live in Ann Arbor, MI, or around the Detroit area and you are looking for professional marble services, contact us online or call (248) 220-1672 for a free estimate.