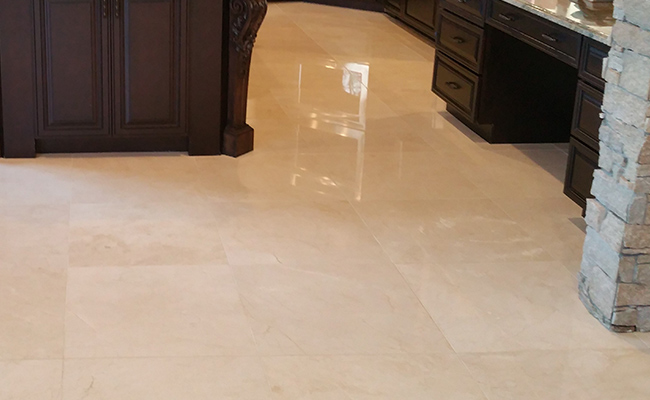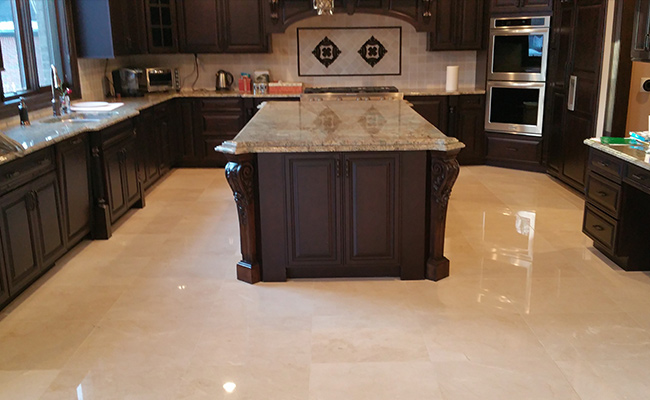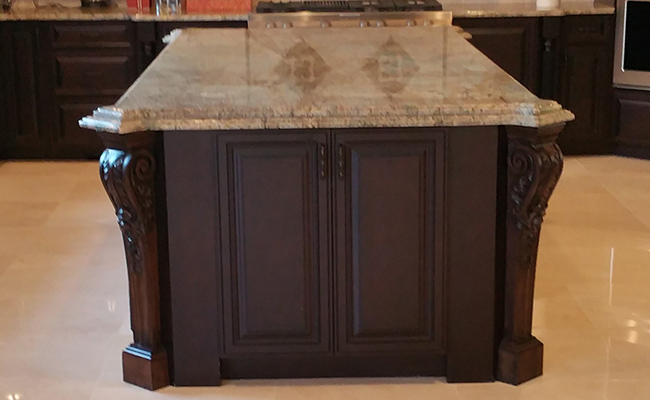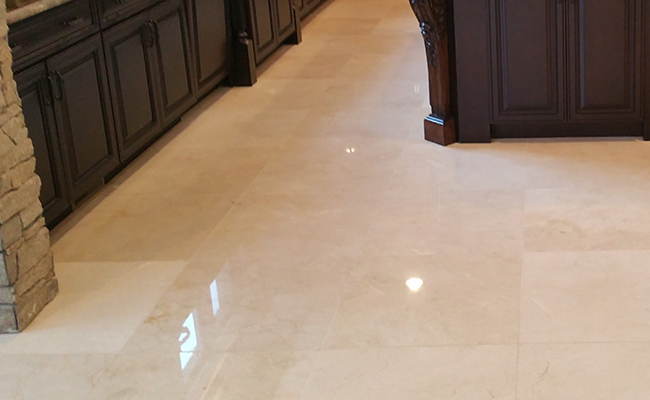 Marble Lost the WOW It Had Before
A homeowner in Northville, MI used to be able see the reflection of the entire room in her new, beautiful marble floor. But with time and use, her floor had lost its sheen.
Our Solution
As with all our jobs, we carefully masked and protected the surrounding areas and cabinetry to avoid any spillover or damage.
Using professional equipment specially made for natural stone floors, we honed the marble to remove scratches and embedded debris from foot traffic and polished it back to its beautiful, mirror-like appearance. We sealed the floors to inhibit future staining. In addition, we polished the granite countertops to give this entire kitchen a minor facelift. As you can see in the images, the kitchen looks brand new again.
Watch our short video on our Marble Services page to learn more about professional marble restoration services.
---
If your marble or granite floors, countertops, walls, showers, or other surfaces need to be repaired, rehoned, or repolished, contact us online or call (248) 220-1672 today to schedule residential or commercial services. We provide a wide array of natural stone services, including marble polishing in Birmingham, MI, Bloomfield Hills, MI, Detroit, MI, Northville, MI, and the surrounding areas.