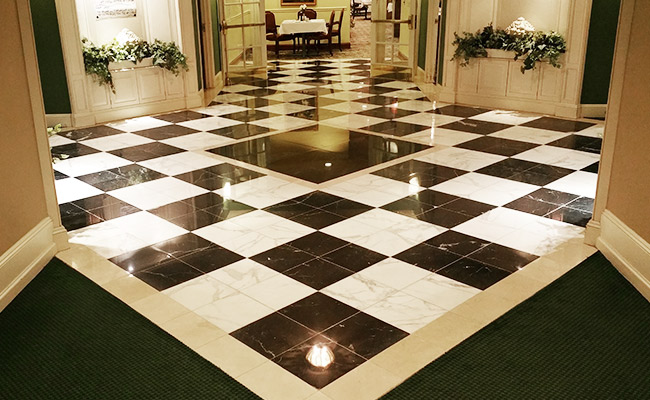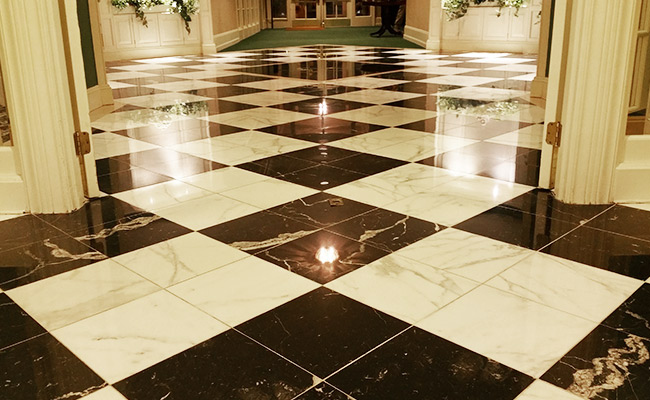 The Problem
These marble floors, the focal point of this Shelby Township retirement home, were giving residents, visitors, and employees the wrong impression about the professionalism and cleanliness of the company and janitorial staff. With heavy foot traffic and wheelchair use, the elegance of the marble had become diminished. The stone was scuffed and traffic patterns were apparent.
Our Solution
We worked after hours to ensure minimal disruption to the normal activities. Our technicians honed the floor to virtually erase all scratches and surface damage and then polished to a beautiful shine, creating the clarity and depth you see in these images.
Watch our short video on our Marble Services page.
---
If your business is in the Shelby Township, MI or Detroit area and your marble vanity top, countertop, or other surface has become etched, or your marble floors need to be repaired or refinished, contact us online or call (248) 220-1672 to discuss your options. The appearance of your business makes an impression on customers and clients. Let us help you make a strong, positive impression.