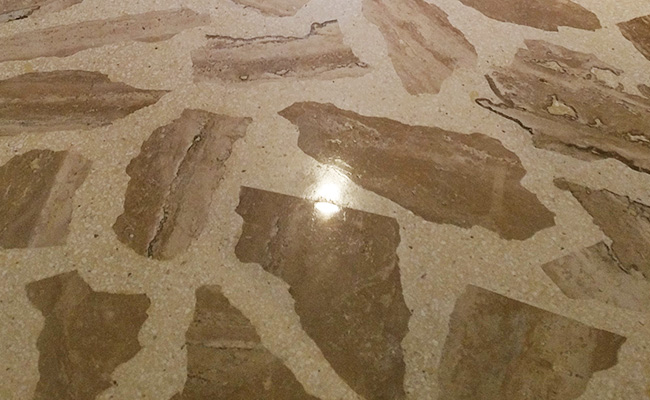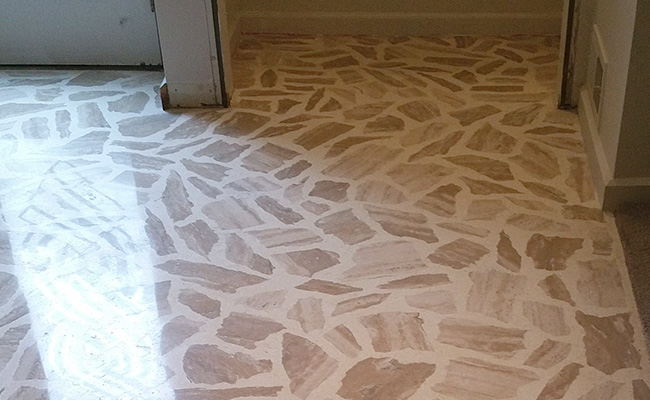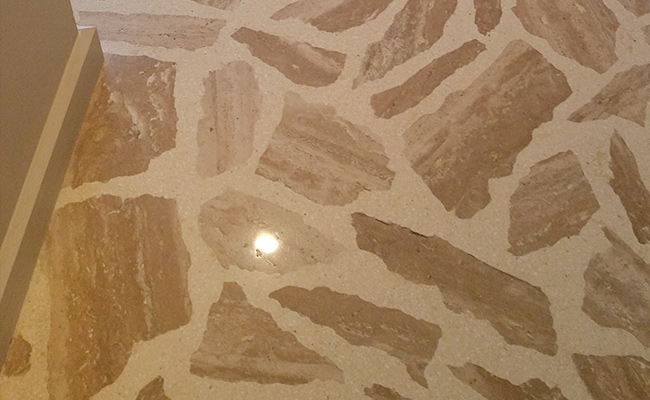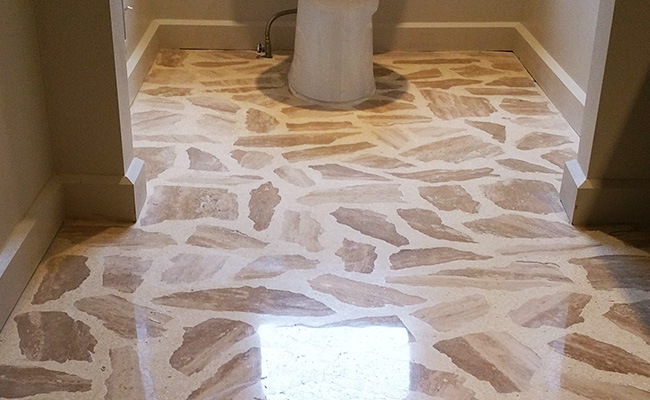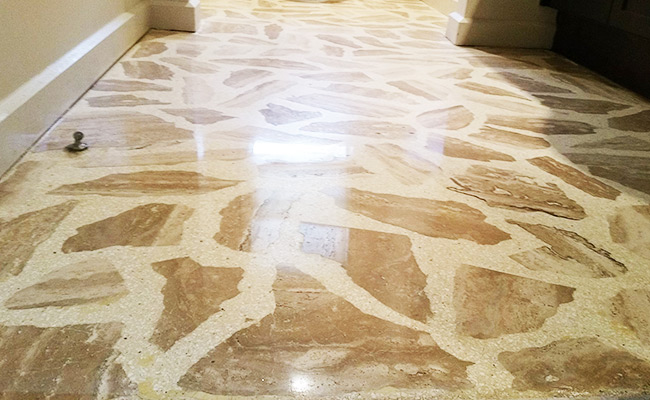 The Problem
Homeowners in Grosse Pointe, MI called us to restore their very unique terrazzo floor. They were concerned that because it was such an unusual floor, not just any stone restoration contractor could be entrusted with it. The conglomerate (mixture) was concrete and pieces of marble, not unlike normal terrazzo. But notice how large the marble pieces are. After doing their homework researching online and reading reviews, they decided we were the experts in the Detroit area who could handle a job like this.
Our Solution
The highly trained and experienced technicians at Stone Restoration Services of Detroit examined the floor and decided to use a step-by-step process similar to polishing a concrete floor, given the composition of the terrazzo. First, we performed grinding and honing to remove surface damage and reveal the brand new stone underneath. Then, we polished the stone and applied a densified sealer, specially formulated for sealing concrete and terrazzo, to protect from future wear and tear. The homeowners were thrilled with the results, which were much better than they expected.
To learn more about terrazzo restoration, watch our short video on our Terrazzo Services page.
---
If live in Grosse Pointe, MI or the Detroit area and you need terrazzo repair, terrazzo restoration, or terrazzo polishing services, contact us online or call (248) 220-1672 today.